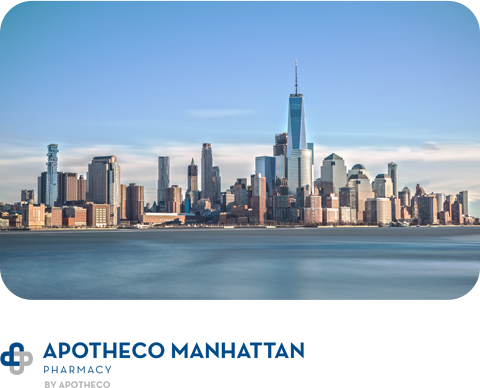 Morris Apothecary
In the rapidly changing and challenging world of healthcare, we are devoted to our patients' well-being and strive to ensure that our services allow our patients to look and feel their best. Our team of expert pharmacists and staff works to provide the highest quality medications at the lowest costs, both branded and generic. With customer service at the forefront of our model, our staff is dedicated to making the prescription-filling experience completely stress free.
Our goal is to provide an experience where personalized care and modern medicine meet to develop a trusting and continuing relationship. Our pharmacists provide the ultimate health-care benefits through combining their clinical expertise, natural remedies, and knowledge of personal care products.
The goal here at Morris Apothecary is to ensure that our patients have the balance of a healthy mind and body by receiving optimal healthcare.
Other Locations
No Others Locations are available.
Apotheco Pharmacy Passaic Valley
Apotheco Pharmacy Passaic Valley
Details
Apotheco Pharmacy SIP
Apotheco Pharmacy SIP
Details
Bergen Medical Pharmacy
Bergen Medical Pharmacy
Details
Morris Apothecary
Morris Apothecary
Details
Can't find your location?
Conditions & Treatments
Acne
Actinic Keratosis
Atopic Dermatitis (Eczema)
Fungal Infections
Psoriasis
Rosacea
Wound Care