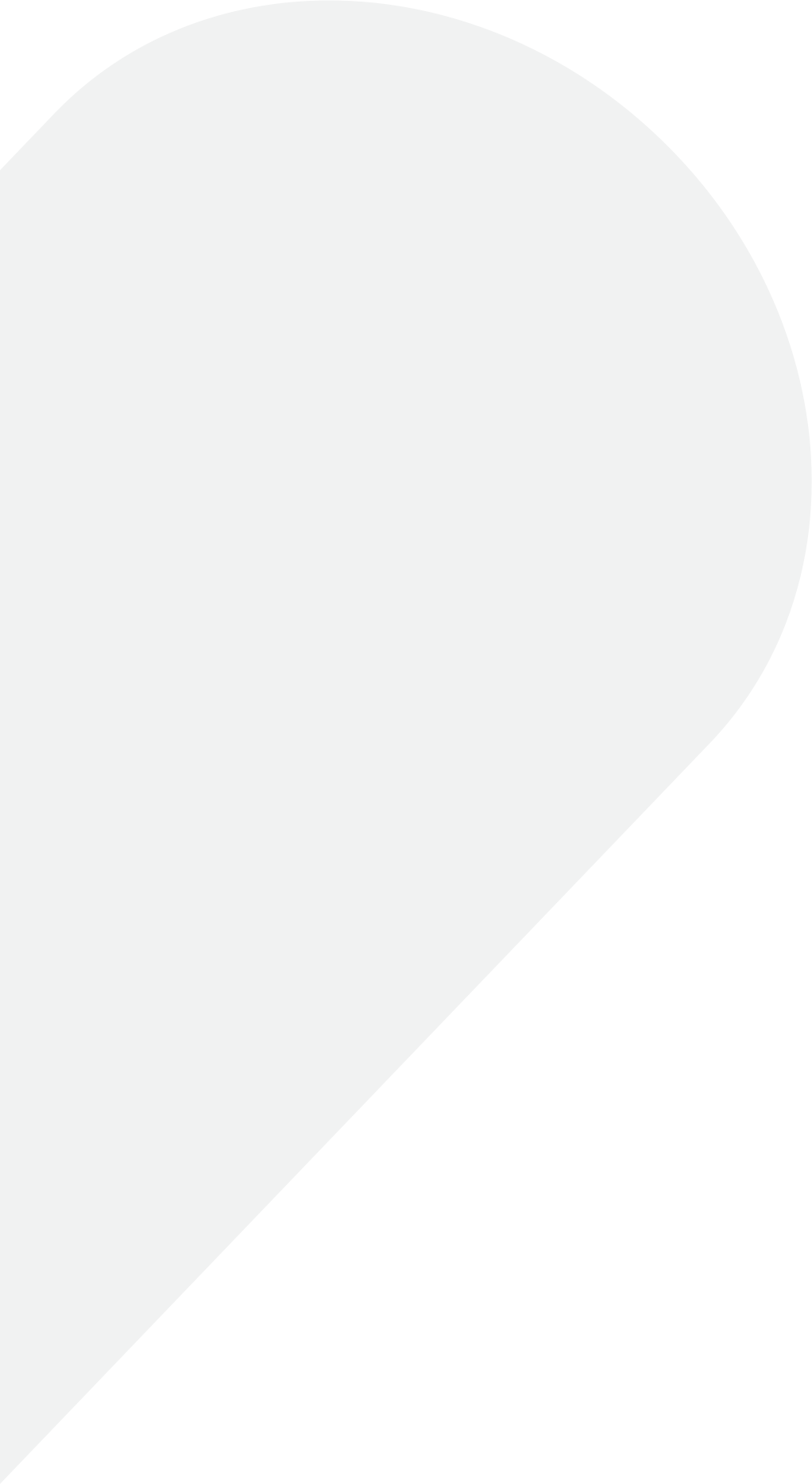 WEBSITE TERMS AND CONDITIONS OF USE
IMPORTANT NOTE REGARDING WEBSITE CONTENT:
The information and content (collectively, "Content") on this website is for your general educational information only. The Content cannot, and is not intended to, replace the relationship that you have with your health care professionals. The Content on this website should not be considered medical advice and is not intended as medical advice. If you are experiencing a true medical emergency, you should not rely on any of the Content on this website and should seek appropriate emergency medical assistance, such as calling "911". You should always talk to your health care professionals for diagnosis and treatment, including information regarding which drugs or treatment may be appropriate for you. None of the Content on this website represents or warrants that any particular drug or treatment is safe, appropriate or effective for you. Health information changes quickly. Therefore, you should always confirm information with your health care professionals.
This website is intended for a United States audience. If you live outside the U.S., you may see information on this website about products or therapies that are not available or authorized in your country.
The Content may include information regarding therapeutic and generic alternatives for certain prescription drugs, and may describe uses for products or therapies that have not been approved by the Food and Drug Administration. This Content is for informational, cost-comparison purposes only. It is not medical advice and does not replace consultation with a doctor, pharmacist or other health care professional. Talk to your health care provider to determine if an alternative prescription drug is right for you.
TERMS:
Welcome to the web site of Apotheco, LLC and its wholly-owned subsidiaries (the "Company"). Terms such as "we" or "our" and "company" refer to Apotheco, LLC and its affiliate entities. By accessing this web site, you are agreeing to be bound by these web site Terms and Conditions of Use, all applicable laws, and regulations, and agree that you are responsible for compliance with any applicable local laws. If you do not agree with any of these terms, you are prohibited from using or accessing this web site. The materials contained in this web site are protected by applicable copyright, trademark and other intellectual property or proprietary rights laws.
This web site is offered and available to users who 18 years of age or older. By using this web site, you represent and warrant that you are of legal age to form a binding contract with this practice.
Please read these Terms and Conditions of Use regularly, as they may change at any time. By using this web site after a change in the terms, you agree to follow and be bound by the terms as changed. Our practice may revise these Terms and Conditions of Use for its web site at any time without notice. By using this web site you are agreeing to be bound by the then current version of these Terms and Conditions of Use.
USE LICENSE:
Subject to these Terms, the Company grants you a personal, nontransferable, nonexclusive, revocable, limited license to view the Content on the website for the sole purpose of collecting information regarding our plan and related activities such as, if permitted on this website, applying for a plan. You may also print a reasonable number of copies of the Content for your personal use, but in such case you must reproduce all proprietary copyright and trademark notices. All rights, title and interest in and to the website, including the Content, and all intellectual property rights, including all copyright, trademark, patent and trade secret rights therein shall remain with the Company and our licensors and vendors, and no ownership interest is transferred to you or any other entity by virtue of making the Content available on the website, granting the foregoing licenses or entering into this Agreement.
In the event you choose to provide us with any feedback, suggestions, or similar communications, all such messages (collectively, "Feedback Messages") will be considered non-personal, non-confidential (except for personal information as described in our Privacy Policies) and nonproprietary. You hereby grant the Company a perpetual, sublicensable, assignable, unrestricted, worldwide, royalty-free, irrevocable license to use, reproduce, display, perform, practice, modify, create derivative or collective works, transmit and distribute your Feedback Messages, in whole or in part, and including all intellectual property rights therein.
Some websites operated by the Company include trademarks or logos belonging to other third-party licensors and are used pursuant to an agreement with such third parties.
We may terminate this license at any time for any reason. If you breach any of these Terms, your license to the Content terminates immediately. Upon the termination of this license you must stop using this website, including all Content, and return or destroy all copies, including electronic copies, of the Content in your possession or control.
You may not: (a) use spiders, robots, avatars, intelligent agents or other automated data mining techniques to extract, copy, download, store, reproduce, distribute or post content; (b) interfere with the web site or any other user's use of the web site, including, without limitation, overloading, "flooding", "mailbombing" or "crashing" the web site; (c) send unsolicited e-mail through the web site or forge or mask your identity in any e-mail or posting; (e) decompile, reverse engineer or disassemble any software or other products or processes accessible through the web site, or (e) insert any code or product or manipulate the content in any way that affects any user's experience of the web site.
DISCLAIMER:
THE MATERIALS ON THIS WEB SITE ARE PROVIDED "AS IS". WE MAKE NO WARRANTY, EXPRESSED OR IMPLIED, AND HEREBY DISCLAIM AND NEGATE ALL OTHER WARRANTIES, INCLUDING WITHOUT LIMITATION, IMPLIED WARRANTIES OR CONDITIONS OF MERCHANTABILITY, FITNESS FOR A PARTICULAR PURPOSE, OR NON-INFRINGEMENT OF INTELLECTUAL PROPERTY OR OTHER VIOLATION OF RIGHTS. FURTHER, OUR PRACTICE DOES NOT WARRANT OR MAKE ANY REPRESENTATIONS CONCERNING THE ACCURACY, LIKELY RESULTS, OR RELIABILITY OF THE USE OF THE MATERIALS ON THIS WEB SITE OR OTHERWISE RELATING TO SUCH MATERIALS OR ON ANY SITES LINKED TO THIS WEB SITE.
LIMITATION OF LIABILITY:
YOU AGREE THAT IN NO EVENT SHALL THIS COMPANY, ITS AFFILIATES, OR THEIR LICENSORS, SERVICE PROVIDERS, EMPLOYEES, AGENTS, OFFICERS, OWNERS, OR DIRECTORS ("WEBSITE-RELATED-PARTIES") BE LIABLE FOR ANY DAMAGE RESULTING FROM YOUR USE OR INABILITY TO USE THIS WEBSITE OR THE CONTENT. THIS PROTECTION COVERS CLAIMS BASED ON WARRANTY, CONTRACT, TORT, STRICT LIABILITY, AND ANY OTHER LEGAL THEORY. THIS PROTECTION COVERS THE WEBSITE-RELATED-PARTIES, INCLUDING ALL AFFILIATES, AND THEIR OFFICERS, DIRECTORS, EMPLOYEES, AND AGENTS. THIS PROTECTION COVERS ALL LOSSES INCLUDING, WITHOUT LIMITATION, DIRECT OR INDIRECT, SPECIAL, INCIDENTAL, CONSEQUENTIAL, EXEMPLARY, AND PUNITIVE DAMAGES, PERSONAL INJURY/WRONGFUL DEATH, LOST PROFITS, OR DAMAGES RESULTING FROM LOST DATA OR BUSINESS INTERRUPTION. THE TOTAL, CUMULATIVE, LIABILITY OF THE WEBSITE-RELATED-PARTIES, INCLUDING ALL AFFILIATES, AND THEIR OFFICERS, DIRECTORS, EMPLOYEES, AND AGENTS, IF ANY, FOR LOSSES OR DAMAGES SHALL BE LIMITED TO THE AMOUNT OF YOUR ACTUAL DAMAGES, NOT TO EXCEED U.S. $100.00. THE LIMIT OF LIABILITY MAY NOT BE EFFECTIVE IN SOME STATES. IN NO EVENT SHALL THE WEBSITE-RELATED-PARTIES, INCLUDING ALL AFFILIATES, AND THEIR OFFICERS, DIRECTORS, EMPLOYEES, AND AGENTS, BE LIABLE TO YOU FOR ANY LOSSES OR DAMAGES OTHER THAN THE AMOUNT DESCRIBED ABOVE. ALL OTHER DAMAGES, DIRECT OR INDIRECT, SPECIAL, INCIDENTAL, CONSEQUENTIAL, EXEMPLARY, OR PUNITIVE, RESULTING FROM ANY USE OF THE WEBSITE OR CONTENT ARE EXCLUDED EVEN IF THE WEBSITE-RELATED-PARTIES HAVE BEEN ADVISED OF THE POSSIBILITY OF SUCH DAMAGES. YOU AGREE THAT YOU USE THIS WEBSITE AT YOUR OWN RISK. IF YOU ARE DISSATISFIED WITH THIS WEBSITE OR THE CONTENT, YOUR SOLE AND EXCLUSIVE REMEDY IS TO DISCONTINUE USING THE WEBSITE. ANY CAUSE OF ACTION OR CLAIM YOU MAY HAVE ARISING OUT OF OR RELATING TO THESE TERMS AND CONDITIONS OF USE OR THE WEB SITE MUST BE COMMENCED WITHIN ONE (1) YEAR AFTER THE CAUSE OF ACTION ACCRUES, OTHERWISE, SUCH CAUSE OF ACTION OR CLAIM IS PERMANENTLY BARRED.
INDEMNIFICATION:
You agree to defend, indemnify and hold harmless the practice, its affiliates, or their licensors, service providers, employees, agents, officers, owners, or directors from and against any and all claims, damages, liabilities, judgements, costs and expenses, including attorneys' fees, arising from or related to your use of the web site in violation of any of the Terms and Conditions of Use.
CHANGES TO WEBSITE CONTENT:
We may change, add or remove some or all of the Content on this website at any time. In addition, please note that although our goal is to provide accurate information however, the Content appearing on this web site could include technical, typographical, or photographic errors. We do not warrant that any of the materials on this web site are accurate, complete, or current. Our Company may make changes to the materials contained on its web site at any time without notice. This Company does not, however, make any commitment to update the materials. We will not be liable if for any reason all or any part of the web site is unavailable at any time or for any period. From time to time, we may restrict access to some parts of the web site, or the entire web site, to users, including registered users.
THIRD PARTY LINKS:
While visiting this website you may click on a link to other websites and leave this website. We provide links to other websites that may contain information that may be useful or interesting to you. We do not endorse, and are not responsible for, the content and accuracy of linked websites operated by third parties or for any of your dealings with such third parties. You are solely responsible for your dealings with such third parties and we encourage you to read the terms of use and privacy policies on such third-party websites.
COPYRIGHT INFRINGEMENT – DMCA NOTICE:
The Digital Millennium Copyright Act of 1998 (the "DMCA") provides recourse for copyright owners who believe that material appearing on the Internet infringes their rights under the U.S. copyright law. If you believe in good faith that materials appearing on this web site, infringe your copyright rights, you or your agent may send us a written notice requesting that the material be removed or access to it be blocked. Any notification by a copyright owner or a person authorized to act on its behalf that fails to comply with requirements of the DMCA shall not be considered sufficient notice and shall not be deemed to confer upon us actual knowledge of facts or circumstances from which infringing material or acts are evident. If you believe in good faith that a notice of copyright infringement has been wrongly filed against you, the DMCA permits you to send us a counter-notice. All notices and counter-notices must meet the then-current statutory requirements imposed by the DMCA; see http://www.loc.gov/copyright for details.
If you believe that any other person using this website has violated any terms in these Terms and Conditions of Use, please notify us immediately, specifically identifying the conduct or materials at issue. You may contact us by emailing us at internet@apothecopharmacy.com.
GOVERNING LAW:
Any claim relating to this web site shall be governed by the laws of the State of New Jersey without regard to its conflict of law provisions. You agree to submit to the personal and exclusive jurisdiction of the federal and state courts located within State of New Jersey and waive any jurisdictional, venue, or inconvenient forum objections to such courts. You agree that you will pursue any claim arising under or related to these Terms and Conditions of Use and the web site only in your individual capacity, and not as part of any class action or collective action.
These Terms and Conditions of Use are not assignable, transferable or sub-licensable by you except with our prior written consent.