We are here for you
0
Get
Prescription in
4 hours
Experts in
Dermatology
Services
Multilingual Staff
Accepts e-prescriptions
Handicap Accessible
Walk-ins Welcome
Personalized At Home Delivery
Conditions & Treatments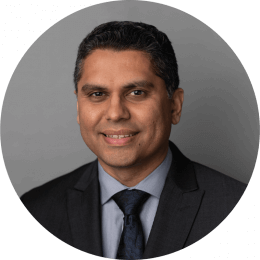 Hemin Vaidya
Pharmacist at Yardley, PA
At Penn Medical, we are always looking for ways to do things better and go the extra mile for our patients.  From getting the medication into the patients' hands as quickly as possible to finding the most cost effective solution, our goal is to delivery on our promise of a stress free experience.
Reviews
Add your review
Jeannette Sparks

These people are so kind. They had all the information and handled my order quickly and efficiently. Then when I thought I was done he asked if I needed my other medicine that was ready for refill. I really appreciate that. My medicine arrived the next day and the delivery man was so nice! Such an easy process in all

Lana Avakova

Best Pharmacy I have ever used. Friendly staff very accurate. Love the fact that medications being delivered to my house. And really good prices on all medications. Will recommend !!!

Mary Miller

Always ensure we are paying the lowest pricing for medication. They seek out coupons from manufacturers. I have a $20 copay and most often times only pay $5 because they do their due diligence for their customers. Friendly and fast! They even driver to your door. Hands down the best pharmacy I have ever used.

Lori Katz

Great friendly service and they deliver!

Ashleigh Camacho

I must be the only person here to have a bad experience with this company. I had the exact opposite to what everyone is saying. On Wednesday I went to my first appointment and towards the end, my doctor started explaining the program on how they deliver your prescriptions right to your house within 1-2 days. I told him I would give it a try and to send the prescriptions through them. The next day, I got a call from Penn Medical that the prescriptions weren't covered under my insurance. I called the doctor's office and asked for an alternative medicine that would be covered. On Friday, I got another call from Penn Medical that the alternative medicine wasn't covered. At this point I was getting frustrated knowing how good my insurance is and that I've never had any problems with it up until now. I asked them to transfer the prescriptions to my regular pharmacy. This morning I woke up to a text from said pharmacy that both prescriptions were ONLY $10 each! A MUCH MUCH lower price than what Penn Medical was quoting me. My theory is they put the insurance through, saw how little the price was and tried lying to me that it wasn't covered to get more money out of me. I'm just warning everyone that they are scam company!