We are here for you
0
Get
Prescription in
4 hours
Experts in
Dermatology
Services
Multilingual Staff
Accepts e-prescriptions
Handicap Accessible
Walk-ins Welcome
Personalized At Home Delivery
Conditions & Treatments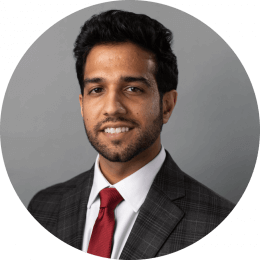 Amish Yajnik
Pharmacist at Irvington, NY
As a pharmacist at Westchester, I enjoy working with our team to help provide patient and providers the best service possible. I take a great deal of pride in helping the community and their needs.
Reviews
Add your review
ELENA RIZZO

Great service And prices ! Friendly staff and quick delivery!

Julia Orlando

I was thrilled when a pharmacist came to Irvington!!! LOVED HER!!! Then owners changed - and its not the same. Several times I have gone in to get my refill and they are not able to fill it. Out of stock. Today I call to get refill and once again they are out! Then the pharmacist told me I would be better off transferring my prescription to another pharmacy since they are only going to be dealing with skin care. Would have been nice to get a heads up so I could have made arrangements before I needed my medication! Not good customer support.

Stacy Ciaravella

The WORST pharmacy I've ever experienced. Absolutely no customer service, no regard for patient's well-being or urgency in medication. Three times in a row missed providing the correct delivery of medication for me and my family with no phone call or follow-up to indicate missing medication. When I called each time to express my dissatisfaction I was told "no problem, we'll fix it". By the third time I asked to speak to the pharmacist directly who told me I was "misdirecting my anger", would not let me express my complaint and then proceeded to hang up the phone on me while I was trying to get my Rx. Also, when I was told that my Rx was available, when in fact it was not, I was told that that information was given to me incorrectly. When I asked who on their staff would have made such an error, I was told that this is "personal information" and they could not give me the name of the person who called to give me incorrect information. This place is an abysmal addition to our community. And as I take my business to the surrounding Rivertowns it saddens me that Irvington has a business like this in our town. Bring back Natural Fit, bring back Ana!!

Uzziel Abrigo

Very fast shipping and the staff that I spoke with over the phone we're professional.

Lea Carmichael Richardson

Since switching owners the service has been disappointing, and even unfriendly. The employees sit at computer terminals and act reluctant to leave them to wait on you. Most recently they did not deliver a prescription on the day they said they would. In the case of medicines this is no small thing. Then they said they had not received the prescription. If that's the case they should have called me, knowing I was waiting for it.