Request a call back
Fill out the form below to request a call back. Please allow at least 24 hours for one of our dedicated team members to be in touch.

We are here for you
0
Get
Prescription in
4 hours
Experts in
Dermatology
Services
Multilingual Staff
Accepts e-prescriptions
Handicap Accessible
Walk-ins Welcome
Personalized At Home Delivery
Conditions & Treatments
Acne

What triggers Acne?

An extremely common diagnosis, nearly 85% of all adolescents experience acne at some point. A person can be more at risk for developing acne if they are genetically predisposed. Acne will first appear when pores clog. The clog begins with dead skin cells. Typically, dead skin cells are shed daily. Normal skin also naturally creates sebum, which is a critical oil that helps our skin from drying out.

Rosacea

What is Rosacea?

Rosacea is a very common and chronic skin disease that causes redness or a "flush" of the face. About 14 million Americans live with Rosacea and are usually between the ages of 30-50 years old, have fair skin, and are likely to have had acne problems in their family, or when they were younger.

Psoriasis

What is Psoriasis?

Psoriasis is a chronic autoimmune skin disease that speeds up the growth cycle of skin cells in days rather than weeks. As these cells pile up on the surface of your skin, they cause raised, red or silvery, scaly patches to appear. Psoriasis is most prevalent on the elbows, knees, scalp, lower back, palms, and soles of feet.

Actinic Keratosis

What is Actinic Keratosis?

Actinic Keratosis (AK), also known as Solar Keratosis, is known as sun damage. AK's form when the skin is badly damaged from UV rays from the sun, or indoor sun tanning. Over time, UV rays can cause damage to our skin and in some cases, when the damage accumulates, our bodies are less able to repair itself. AK's are often dry and scaly, pink, red or sometimes a white or brown color. AK's occur mainly on the back of your hands, scalp, and face. AK's can also be painful once the area is irritated or rubbed.

Atopic Dermatitis (Eczema)

What is Atopic Dermatitis?

Eczema is the name for a group of conditions that cause the skin to become red, itchy, and inflamed. Atopic Dermatitis is the most common form of Eczema and a condition shared amongst 18 million Americans. Though the exact cause of Atopic Dermatitis is unknown, researchers have correlated this condition to a combination of genetics, allergens, and environmental factors. Researchers have also found it is very common for people with Asthma and/or Hay Fever to develop Atopic Dermatitis.

Wound Care

What is Wound Care?

Wound care refers to the type of treatment required for pressure sores such as skin ulcers. Pressure sores, or more commonly known as bed sores, can occur when the body is immobilized continuously on a surface such as a mattress, a chair, or in a cast for an extended period of time.

Fungal Infections

What are Fungal Infections?

Fungal diseases, also known as Mycoses, are caused by fungi that are common in the environment. A fungus is a primitive organism that lives in air, soil, plants, water, and the human body. Because fungi live in almost everything, it is very easy for anyone to contract a fungal infection in varying extremes. A mild skin fungal infection can look like a rash or a common condition called "athlete's foot", while some can affect the lungs and bloodstream causing diseases such as the flu and tuberculosis.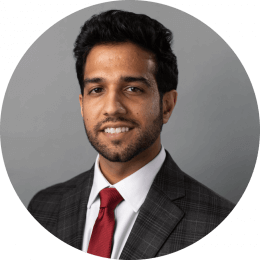 Amish Yajnik
Pharmacist at Irvington, NY
As a pharmacist at Westchester, I enjoy working with our team to help provide patient and providers the best service possible. I take a great deal of pride in helping the community and their needs.
Reviews
Add your review
B A

Unfortunately this pharmacy doesn't have good hours for the working person, even though they do offer a courier service. The reason they get at least two stars is because they seemed nice. My doctor recommended this pharmacy since the topical treatment they prescribed wasn't covered by my insurance. My poor rating however is mostly related to the fact that they 1) substituted my prescription with another one without consulting me or my doctor, 2) they charged me full price for the substitute even though my insurance covered the substitute, and 3) claimed that they had to substitute the medicine because the manufacturer coupon didn't apply for me - it seems like they made no effort to make it work! Good news I was able to fill the original expensive prescription with the manufacturer coupon at a Walgreens - so don't feel defeated and find another pharmacist for specialty dermatological medications!

Linda K

Fast, efficient service on prescriptions! Great delivery service too.

Steven Halliwell

Great personal attention and professional advice — a true local pharmacy experience. And they deliver!

MaryAnne O'Donnell

The delivery was quicker than expected. By the time I read the email you sent, I went to the door and it was delivered. Thank you for the promptness and the email before delivery.

Dion Small

Great customer service.